American Association of State Colleges and Universities & San Diego State University
2007 Japan Studies Institute

National Faculty Development Institute: "Incorporating Japanese Studies into the Undergraduate Curriculum"

The Institute
Allows faculty to attend the 2007 National Faculty Development Institute on "Incorporating Japanese Studies into the Undergraduate Curriculum," held on the San Diego State University campus. Up to 24 awards are granted each year to full-time faculty members who teach undergraduate students, academic administrators, and librarians at member institutions of the American Association of State Colleges and Universities (AASCU).
Participants
Participants must be faculty members at AASCU institutions who can impact undergraduate education (either through teaching or academic support services that affect undergraduate studies). Participants should not have prior training or professional experience in Japanese studies, and should demonstrate an interest in gaining a better understanding of Japan. Past participants have included faculty in the humanities, social sciences and professional fields, deans, department chairs, directors of international programs and librarians. Applicants must be nominated by their president or chancellor, either directly or at the request of the applicant.
Sasakawa Fellowship
The Institute provides a $ 5,500 Sasakawa Fellowship for each participant selected. That Fellowship includes the administrative and academic costs of the Institute, campus housing, up to $700 for transportation and an $700 stipend for meals and other expenses. Institutions whose faculty are accepted for the fellowships pay a partial tuition of $700.
The Program
The Program is multi-disciplinary in content and designed for faculty without prior experience in Japanese studies who wish to incorporate information about Japan into the courses they teach. In addition to the preparatory readings that are made available prior to the Institute, participants receive an Institute Pack containing bibliographical and Internet resources related to Japan, as well as copies of source materials to complement the seminars and lectures that constitute the core of the Institute. The Institute involves four weeks of intensive seminars, lectures, readings, films and discussion groups and cultural activities related to Japanese history, culture, literature, government, business, language and education. While modern Japan serves as the focus for the program, participants are provided with a firm foundation in the pre-modern history and culture of Japan. Previous programs have included topics as diverse as wartime and occupation Japan, social relations and the changing role of women in Japan, Japanese foreign policy and regional relations, Koto music, calligraphy, survival Japanese, film, manga (Japanese comics) and Japanese labor-management relations. Classes are held Monday through Friday, from morning until late afternoon. The formal program is complemented by a number of off-campus and evening activities. Institute faculty will include scholars, representatives from the local Japanese business community, artists, journalists, and government officials.
While attending the program, participants are housed in two-bedroom, shared apartments adjoining the university campus. Because of the intensive nature of the program, families cannot be accommodated.
The Sponsors
The Sasakawa Fellowships and Institute on "Incorporating Japanese Studies Into the Undergraduate Curriculum" are made possible by a generous endowment from the Nippon Foundation. They are managed by the American Association of State Colleges and Universities (AASCU), an association of more than 400 public institutions of higher education across the United States, Guam, Puerto Rico and the U.S. Virgin Islands. San Diego State University provides the academic program and the facilities.
The Staff
Washington, D.C.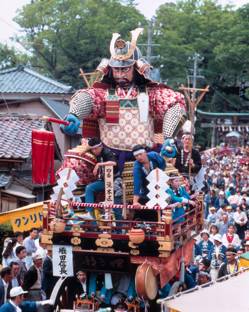 Ms. Patricia Fesci
Program Manager International Education
American Association of State Colleges and Universities (AASCU)

San Diego
San Diego State University

Dr. Yoshiko Higurashi
Institute Director
Department of Linguistics and Oriental Languages
Ms. Eunice Estrada
Administrative Coordinator
Department of Linguistics and Oriental Languages

Mr. Qamar Bradford
AASCU Student Assistant

Ms. Kumiko Hashiguchi
Student Assistant to Dr. Higurashi

Ms. Sandra Gomez
Student Assistant to Ms. Estrada
Ms. Donna Stout
Coordinator of Conference Services and Piedra del Sol
Office of Housing Administration

Ms. Sophy Lu
Conference Assistant
SDSU Conference Center

Cuicacalli Suites, Tacuba Tower
To view pdf files you may need to download Adobe Reader.